Well, it's about that time of year to start thinking about cold weather comfort food. My two favorites are Chili and Gumbo although I eat them both year around.
This recipe will be the first of several types I cook over the next few months. I think this is the type most people think about when you mention chili.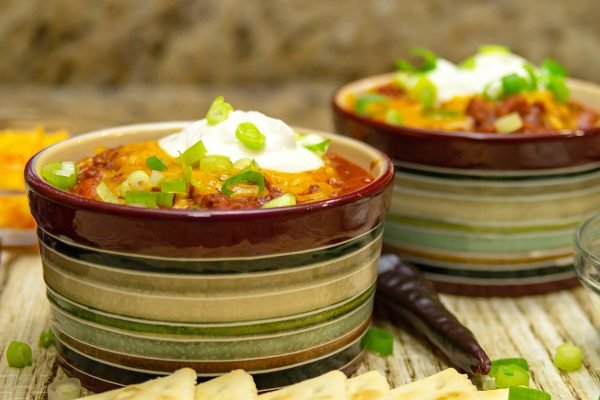 Feel free to experiment with different dried chilies, I don't always use anchos. The heat level to me is mild at best and I love to substitute Tapatio hot sauce for Crystals for added flavor and heat.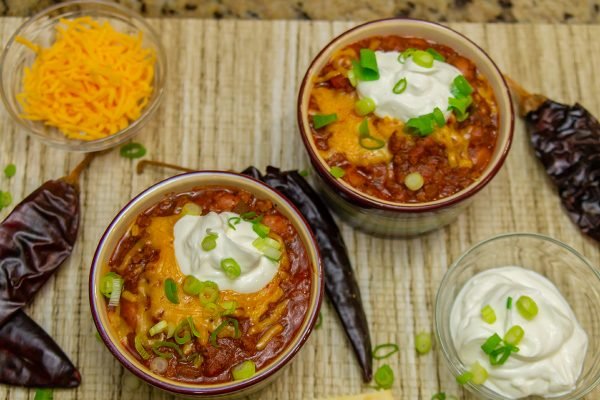 The hardest thing about this chili is figuring out how you're going to eat it. In a bowl with cheese? Cheese and sour cream? Cornbread or crackers? Frito pie? Nacho topping? Over enchiladas or hot dogs? So many decisions to make…

Products to help cook your Chili
Print Recipe
Chili with Beans
Yum
Chili is one of my favorite cold weather comfort foods. This recipe is for a great tasting bowl of chili with a mild temperature that is easy to make.