Bananas and strawberries are two of my favorite fruits and they are even better when they are paired together. This banana pound cake with strawberry puree is the perfect combination of the two. The cake is super moist and the strawberry puree is not too sweet and a delicious, fruity companion to the banana pound cake.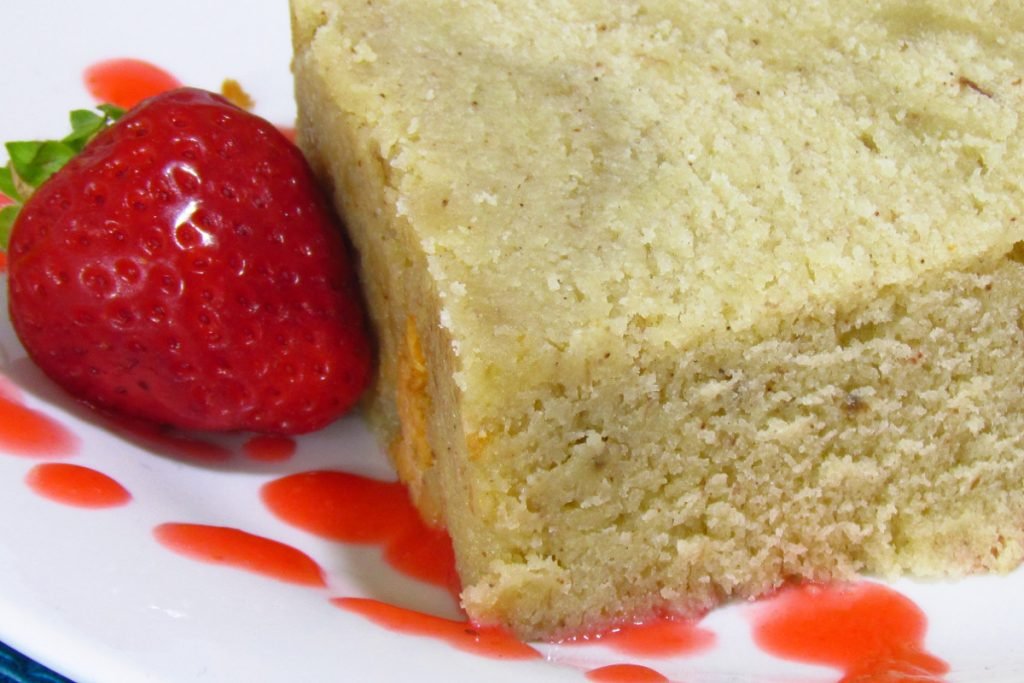 I suggest using the banana pudding if you can get your hands on some. Also, make sure your bananas aren't too green. I used my KitchenAid mixer for this recipe and it has a 4.5 quart bowl. The bowl was full to the top so keep that in mind when choosing your mixing bowl.
Products to help prepare your Banana Pound Cake
Preheat oven to 325 degrees

Mix together flour, pudding mix and cinnamon.

Mash your bananas with a potato masher.

Cream together butter, bananas and vanilla until well mixed. I used the wire wisk attachment on my KitchenAid stand mixer at a speed of two.

I change to my beater paddle and slowly add the sugar, still at a speed of two.

Add eggs one at a time and beat until well blended.

Alternatly add flour and half and half a little at a time. Beat at medium low speed for 1 minute.

Grease your Bundt pan and add batter. Tap pan on the counter to settle and level. Bake 90 minutes. Start checking at 70 minutes. If you can pull a clean toothpick from the cake, it's done.
Add all puree ingredients to a blender and puree.

Store puree in a container in the refridgerator.

Drizzle plate with the puree and serve the cake over the puree.

Enjoy your Banana Pound Cake!